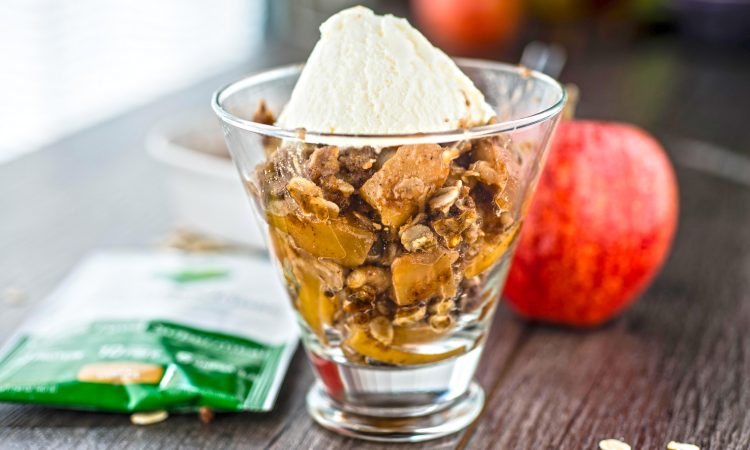 Apple Crisp
Happy Thanksgiving to all our Canadians out there! We are thanking you today by offering you 20% OFF + 10 MEALS for every product you purchase (use code: GIVETHANKS20)! Plus, we brig you this nutritious and delicious Apple Crisp Recipe
Ingredients:
3 medium apples
3 tbsp Pure Goodness Whole Food Supermeal (vanilla)
1 ½ tbsp brown sugar
½ tsp ground cinnamon
½ cup old fashioned rolled oats
3 tbsp coconut oil
1/8 tsp salt
2 tbsp nuts
Instructions
1. Preheat the oven to 350° F.
2. Grease the baking dish with butter.
3. Core the apples and dice into 1/2 inch pieces. Put them into the baking dish.
4. Combine the Supermeal, brown sugar, cinnamon, rolled oats, coconut oil, salt and nuts in a medium bowl, and put the mixture on the apples as topping.
5. Bake the apples for 1 hour or until golden brown and top is set.
6. Remove from oven and allow to cool for 10 minutes before serving.
Notes:
1.This recipe is for 4 servings.
2. It can be served with homemade vegan ice cream.