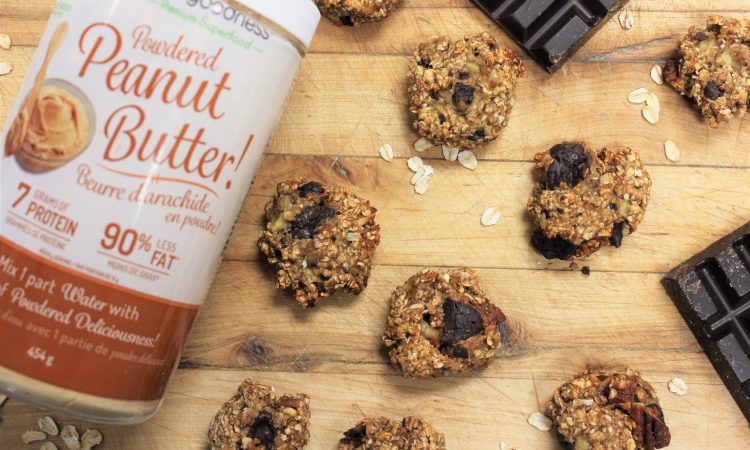 Banana Oat Peanut Butter Cookies
Who says snacking can't be both healthy and delicious? These delicious Banana Oat Peanut Butter Cookies, will not only satisfy your cravings but give you a nice protein boost to power you through the day!
Ingredients
o 2 cups of Oats
o 2 Large Mashed Bananas
o 1/8 Cup of Coconut Shreds
o 1 Tbsp Ground Flax Seeds
o 2 Tbsp Pure Goodness Powdered Peanut Butter
o Handful of Chocolate Chunks
o Handful of Crushed Pecans
Instructions:
1. Add all ingredients to a large bowl except for the Chocolate and Nuts.
2. Mix together until a sticky dough consistency is reached.
3. Add in the Chocolate and Pecans and mix gently.
4. Scoop into small balls and place on a baking tray.
5. Place in an oven set to 350 degrees F and bake for 15-20 minutes depending on your oven.
6. Let rest for 10 minutes
7. Enjoy
Notes:
These were left closer to 20 minutes as a crunchier cookie was desired, at the 15 minute point they are more resembling of Banana Bread.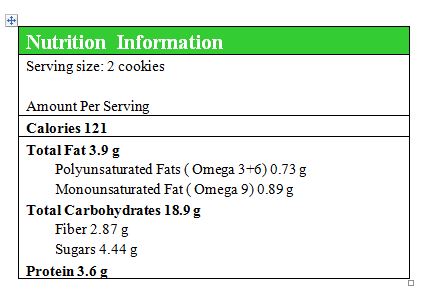 * Nutrition information is estimated based on the ingredients and cooking instructions as described in each recipe and is intended to be used for informational purposes only. Please note that nutrition details may vary based on methods of preparation, origin and freshness of ingredients used.