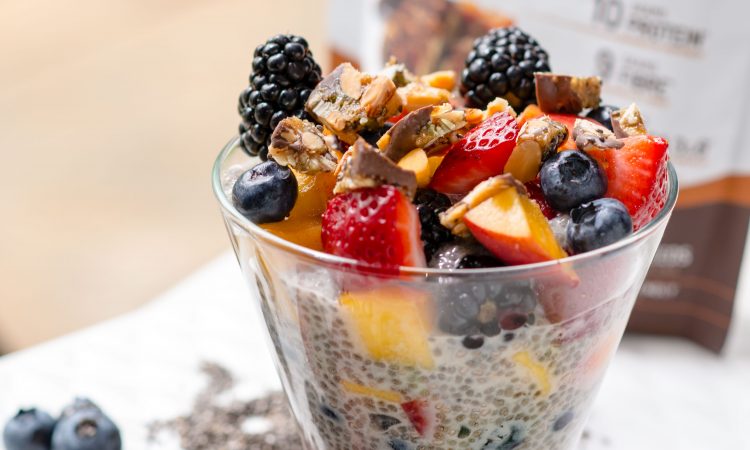 Chia Seed Parfait
Ch-Ch-Ch Did someone say Chia Parfait Topped with Salted Caramel Protein Clusters?! Now it's a party!
Ingredients:
6 tbsp of chia seeds
2 cups of almond milk
1 tsp of vanilla extract
2 tbsp of maple syrup
1 bar of Pure Goodness Salted Caramel and Dark Chocolate Protein Clusters, crushed
1 cup of assorted fruits, diced and chilled
Instructions:
1. Whisk the chia seeds, almond milk, vanilla extract and maple syrup in a bowl.
2. Cover and refrigerate the mixture overnight, or for at least 3 hours, thicken it to a pudding.
3. Remove the pudding from the fridge. Put the pudding in a parfait glass, alternating it with layers of fresh fruits until the glass are filled to the top.
4. Top with fresh fruits and the Salted Caramel and Dark Chocolate Protein Clusters
* Nutrition information is estimated based on the ingredients and cooking instructions as described in each recipe and is intended to be used for informational purposes only. Please note that nutrition details may vary based on methods of preparation, origin and freshness of ingredients used.