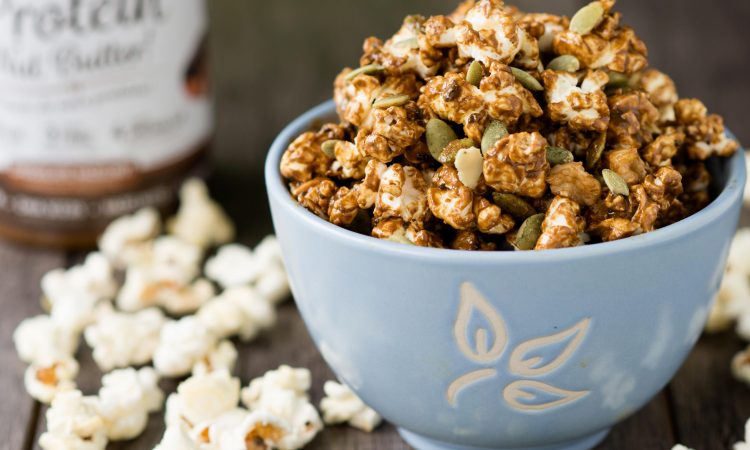 Chocolate-Hazelnut Popcorn
This weekend add a little sweetness to your movie snack by adding some protein packed Chocolate Hazelnut Nut Butter to your popcorn because chocolate makes everything worthwhile!
Ingredients:
3tbsp of canola oil
1/3cup of popcorn kernels
1/2cup of Pure Goodness Chocolate Hazelnut Protein Nut Butter
1/3cup of maple syrup
1/2cup of roasted pumpkin seed

Instructions:
1. Line a cookie sheet with parchment paper.
2. Heat the oil in a large pot over medium high heat, add the popcorn and cover the pot.
3. Shake the pot when the popcorn starts to pop and remove from heat once the pop-corn stops popping.
4. Combine the Pure Goodness Chocolate Hazelnut Protein Nut Butter and maple syrup in a large bowl.
5. Toss the popcorn and roasted pumpkin seed in the chocolate mixture until the pop-corn is well coated.
6. Put the popcorn with the chocolate on the parchment paper until cool completely.
7. Enjoy the healthy popcorn.

Note:
1. This recipe makes 6 cups of popcorn.
2. Popcorn can be heated by microwave in a brown paper bag.
3. The popcorn can be stored in airtight container up to 5 days.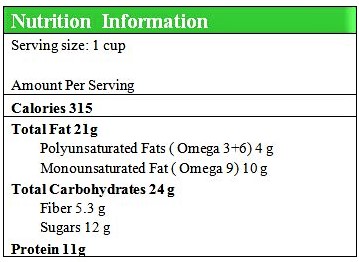 * Nutrition information is estimated based on the ingredients and cooking instructions as described in each recipe and is intended to be used for informational purposes only. Please note that nutrition details may vary based on methods of preparation, origin and freshness of ingredients used.