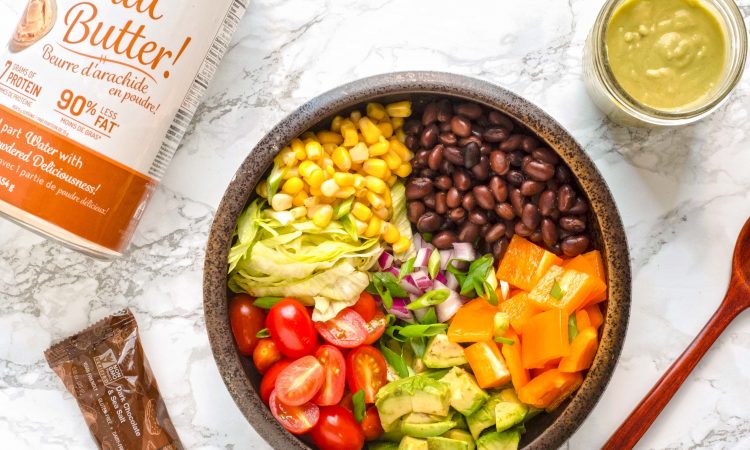 Mexican Salad Bowl & Dressing
Happy World Vegetarian Day!! Let's kick start Vegetarian Awareness Month with this heavenly Mexican Salad Bowl topped with a delicious salad dressing made using our Powdered Peanut Butter + a bar of our Dark Chocolate Cluster Bars- the perfect meal to celebrate the perfect cause!
Ingredients:
1/2 cup orange pepper, diced
1/2 cup cherry tomato, halved
½ cup corn kernels
½ cup lettuce, sliced
1 tbsp green onion, chopped
½ cup black beans, boiled
1/3 red onion, chopped
1 avocado, peeled, pitted and diced

Salad dressing:
2 tbsp Pure Goodness Powdered Peanut Butter
1 avocado, peeled and pitted
½ cup water
2 tbsp olive oil
1 tbsp lime juice
salt to taste
Instructions
1. Combine all the ingredients of the salad dressing in the blender, blend until smooth.
2. Put the veggies on the plate.
3. Pour the dressing over the salad. Enjoy!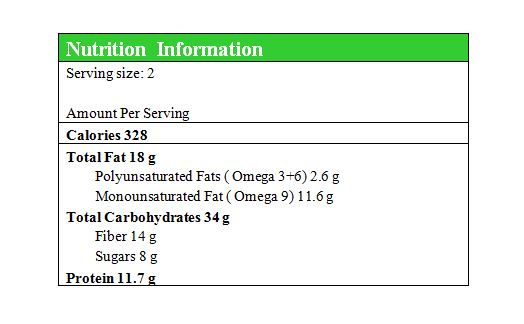 * Nutrition information is estimated based on the ingredients and cooking instructions as described in each recipe and is intended to be used for informational purposes only. Please note that nutrition details may vary based on methods of preparation, origin and freshness of ingredients used.