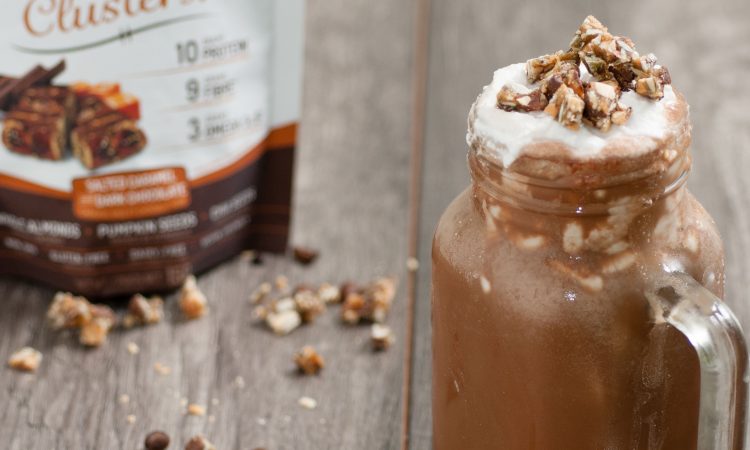 Mocha Frappuccino
You Mocha me so happy! Make yourself an ice cold Mocha Frappuccino to enjoy during this beautiful summer day. Topped with our Salted Caramel and Dark Chocolate Protein Clusters with 10g of protein, 9g of fibre and 3g of omegas- snacking has never been so healthy!
Ingredients
1/2 cup of extra strong coffee
1 tbsp of coco powder
1 1/2 tbsp of raw sugar
1 cup of almond milk
1/2 tsp of vanilla extract
6 large ice cubes
Toppings:
1 can of coconut milk
1 bar of Pure Goodness Salted Caramel Protein Clusters
1/2 tbsp of raw sugar
Instructions
1. Put the coconut milk into the fridge, 8 hours or overnight.
2. Mix the hot extra strong coffee with the coco powder and raw sugar, stir and leave to cool.
3. Put the coffee mixture, almond milk, vanilla extract and ice cubes into a high powered blender, blend until frothy and smooth. Pour into glass.
4. Open the can of coconut milk, and do not shake it. Take out the hard coconut cream solids and put it into a mixing bowl.
5. Beat the coconut cream with a electronic beater in medium speed until stiff peaks form. Add the raw sugar while beating.
6. Top the coffee with the coconut cream, and the Pure Goodness Salted Caramel Protein Clusters.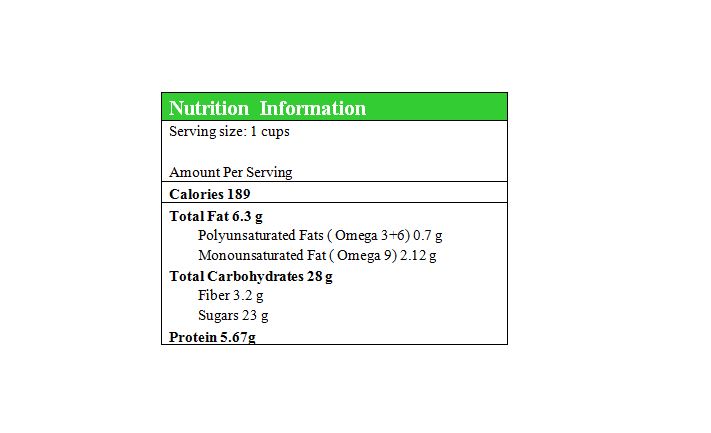 * Nutrition information is estimated based on the ingredients and cooking instructions as described in each recipe and is intended to be used for informational purposes only. Please note that nutrition details may vary based on methods of preparation, origin and freshness of ingredients used.