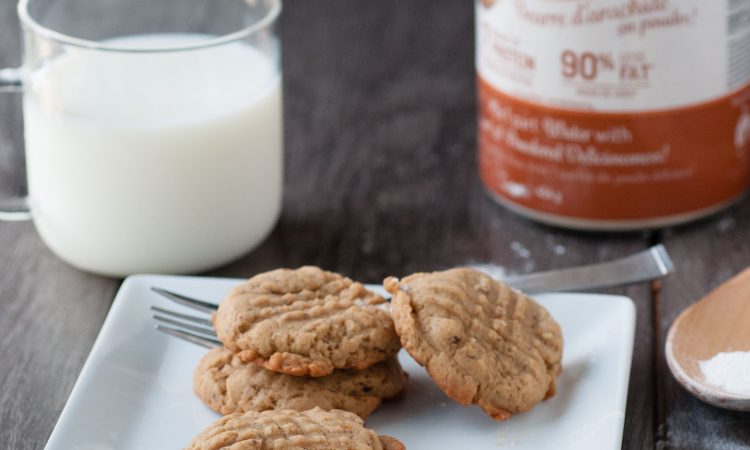 Peanut Butter Cookies
Everyone's entitled a cheat day, so why not indulge in these soft and scrumptious Peanut Butter Cookies and let your taste buds lose!
Ingredients
1 cup of Pure Goodness Powdered Peanut Butter
1/2 cup of Vegan butter
3/4 cup of brown sugar
1 tbsp of ground flax seed
1 tsp of vanilla extract
1 cup of all purpose flour
1/2 tsp of baking soda
1/4 tsp of salt
1/4 cup of almond milk
Instructions
1. Mix the flax seed with 3 tbsp of water. Mix the Pure Goodness Powdered Peanut Butter with one cup of water.
2. Preheat the oven to 350℉ and line 2 baking sheets with parchment paper.
3. Sift and mix the flour, baking powder and salt well in a mixing bowl.
4. In another large mixing bowl, cream together the Peanut Butter and the Vegan butter. Add the brown sugar, then the flax seed and vanilla extract one by one, continue to beat until all things are mixed well.
5. While beating the peanut butter mixture, slowly beat in the flour mixture. When the dough forms, add in the almond milk and continue to beat.
6. Roll the dough into balls (about 1 1/2 to 2 tablespoons per cookie), put the balls onto the lined baking sheet, leaving about 2 inches between each one. Flat the cookie ball with a fork and create the crisscross pattern.
7. Bake for 9-10 minutes or until the cookies turn golden on edges.
8. Remove from oven and let the cookies sit on the tray for 10 minutes.
9. Transfer the cookies to wire rack to cool.
Notes
1. It can make 15-18 cookies.
2. Flax seed mixture can function as egg in bakery recipe.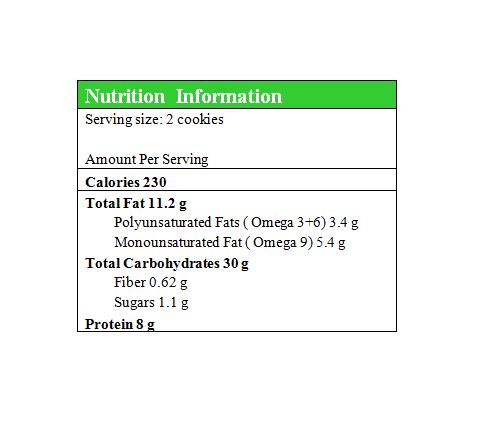 * Nutrition information is estimated based on the ingredients and cooking instructions as described in each recipe and is intended to be used for informational purposes only. Please note that nutrition details may vary based on methods of preparation, origin and freshness of ingredients used.