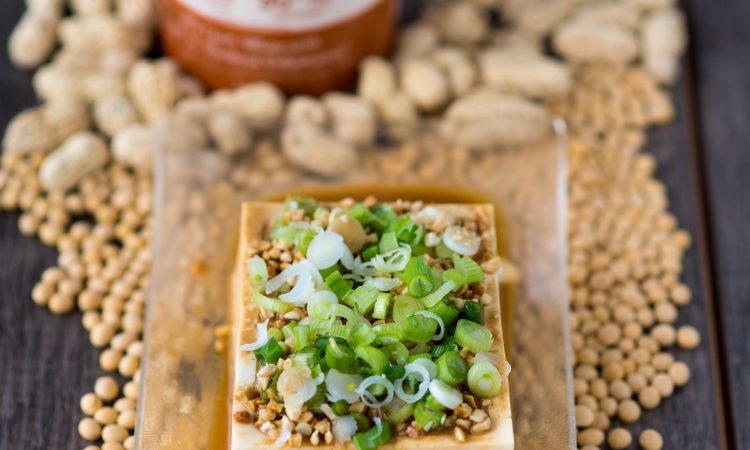 Peanut Butter Dressing with Silken Tofu
Adding a savory peanut butter sauce to your meals can really kick it up a notch! For example, this Silken Tofu now looks way To-fun to eat!
Ingredients:
1          package (300g) of soft (silken) Tofu
2          green onions, finely chopped
1/2       cup of crushed peanut
For the dressing:
2          tbsp of Pure Goodness Powdered Peanut Butter
2          tbsp of water to mix with the powdered peanut butter
3          tbsp of Soy Sauce
1          tbsp of maple syrup
1          tbsp of apple cider vinegar
1          tsp of sesame oil
1          tsp of olive oil
1          tsp of chili oil (optional)
Instructions:
Open the package of Tofu. Drain out the water and put the Tofu on a plate.
Microwave the Tofu on high power for 2 minutes (microwave power: 1500w), or put it in salted boiling water for 1 minute.
Cool down the Tofu and drain the water.
Mix all the ingredients of dressing in a bowl.
Pour the dressing on the Tofu.
Put the green onions and peanut on the top of Tofu. Enjoy!
Notes:
For 3-4 servings of appetizer.
Preheat could bring out the great taste and smoothness of Silken Tofu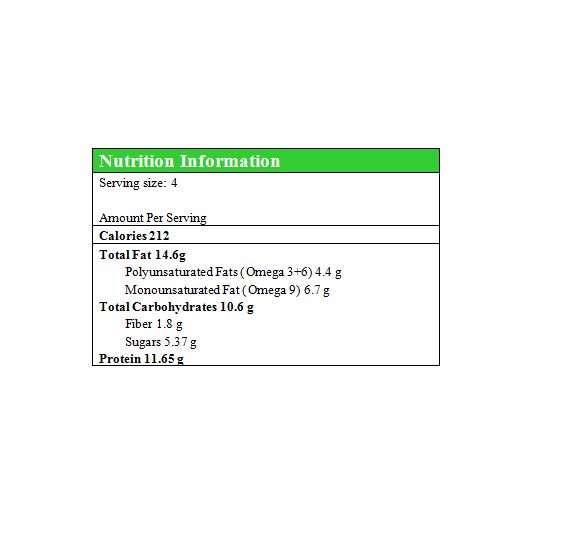 * Nutrition information is estimated based on the ingredients and cooking instructions as described in each recipe and is intended to be used for informational purposes only. Please note that nutrition details may vary based on methods of preparation, origin and freshness of ingredients used.