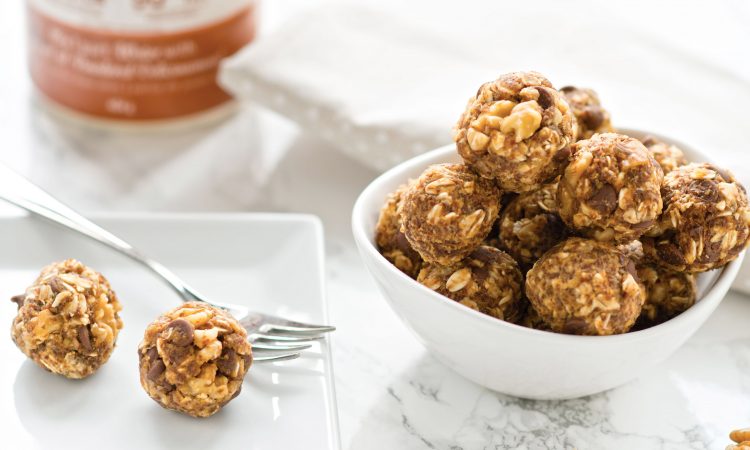 Peanut Butter Energy Balls
Want to hear a peanut butter joke?Never mind, you'll just spread it around!
This weekend make some delicious peanut butter energy balls for you and the family.
Ingredients:
1 cup of Pure Goodness Powdered Peanut Butter
1 cup of chocolate chips
1 cup of old fashioned oats
½ cup of ground flax seed
2 tbsp. of maple syrup
½ cup of walnuts
Instructions:
1. Combine all the ingredients in a large bowl until fully mixed.
2. Put the mixture in the fridge for 15-30 minutes to make it hardened, then roll into 15 balls.
3. The balls are ready to eat. To make it more tasty, toast slightly to make the chocolate melts.
Note:
The energy ball can be stored in the fridge for up to a week.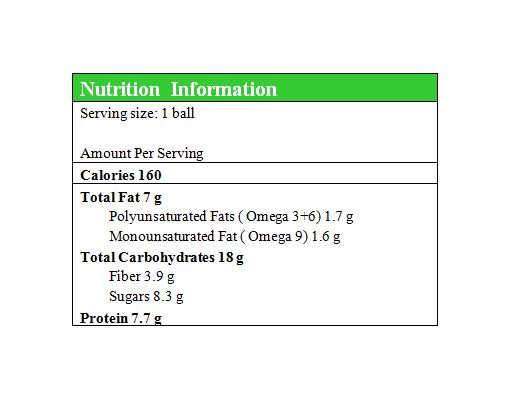 * Nutrition information is estimated based on the ingredients and cooking instructions as described in each recipe and is intended to be used for informational purposes only. Please note that nutrition details may vary based on methods of preparation, origin and freshness of ingredients used.