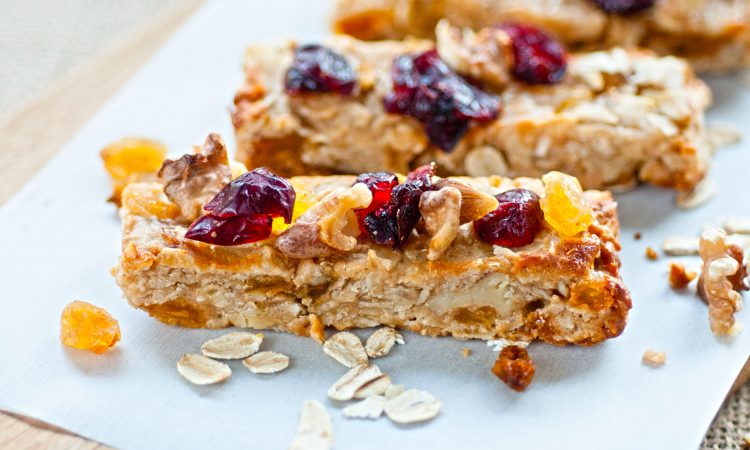 Peanut Butter Protein Bars!
Did someone say Protein Bars?! Because we have the perfect and easy to bake recipe for your breakfast on the go!

Ingredients:
2/3 cup Pure Goodness Powdered Peanut Butter
1/2 cup maple syrup
2 cup rolled oats
1/2 cup walnuts
3/4 cup cranberries or raisins
1/8 tsp salt
Instructions
1. Pre heat the oven to 325 degrees F.
2. Line bottom and sides of a 9" X 13" baking pan with aluminum foil. Lightly grease with cooking spray.
3. Mix oats, walnuts, cranberries and salt in a medium bowl.
4. Mix the peanut butter and maple syrup in another bowl, whisk until well mixed.
5. Pour the peanut butter into the oats mixture, mix until all things are combined.
6. Put the mixture in the baking pan, press the mixture heavily by using the bottom of a glass jar.
7. Bake at 325 degrees F for 15-20 minutes.
8. Allow to cool on a rack for at least 10 minutes before cutting into bars.
Notes
1. This recipe makes 16 bars.
2. After the bars cool completely, they can be stored in a jar.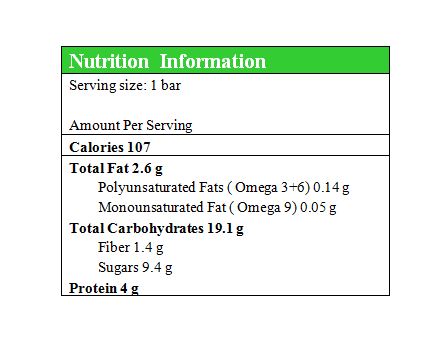 * Nutrition information is estimated based on the ingredients and cooking instructions as described in each recipe and is intended to be used for informational purposes only. Please note that nutrition details may vary based on methods of preparation, origin and freshness of ingredients used.