Whole Food Supermeal
Pure Goodness Whole Food Supermeal is leading the charge on a whole food revolution! It is real food that is convenient, fast and you can enjoy on the go. With nine carefully selected nutrient-rich superfoods, Whole Foods Supermeal is more than just protein. It's a balanced meal full of vital nutrients, fiber, antioxidants, complex carbs and good for you fats. Unlike other products on the market, Pure Goodness contains no fillers, cheap protein, unhealthy sugars or artificial ingredients. We just keep it real.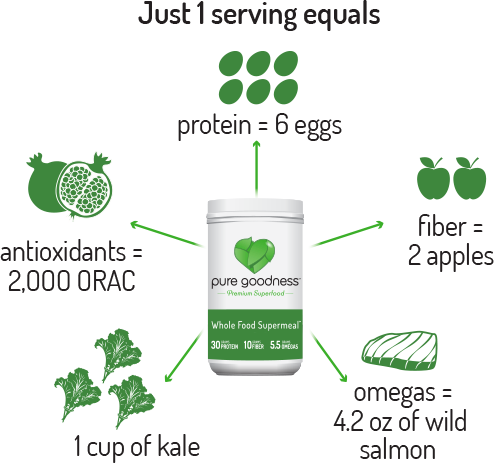 Please select your flavor
$47.99 - Free Shipping on all orders!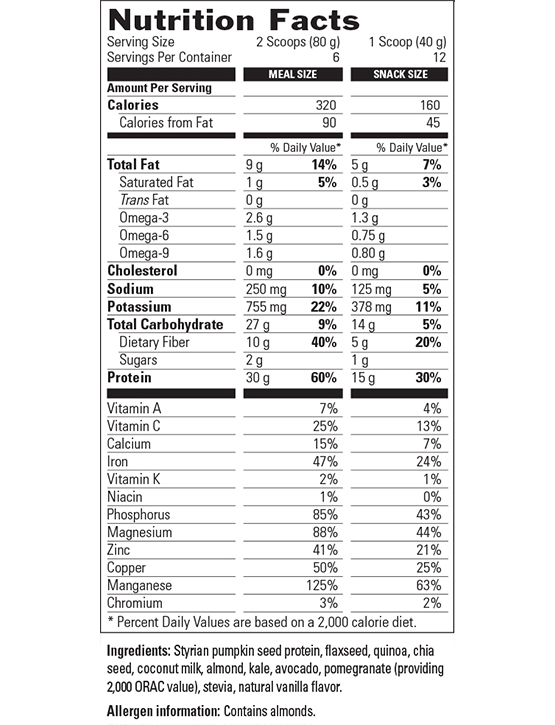 Whole Food Supermeal is made with these 9 real superfoods:
Select an ingredient
Pumpkin Seeds
Chia Seeds
Hemp Seeds
Flax Seeds
Quinoa
Avocados
Pomegranate
Kale
Almonds
Coconut