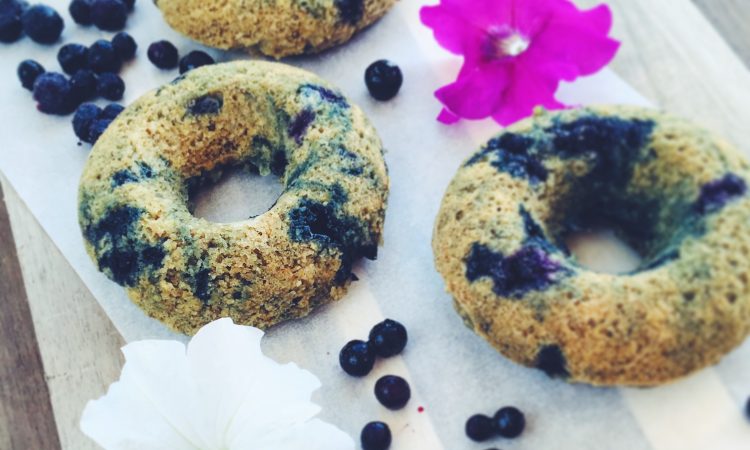 Protein Packed Blueberry Donuts
Start up your Mornings with these scrumptious Protein Packed Blueberry Donuts!
Ingredients:
1/3 cup oat flour
3 tbsp almond meal
1 scoop Pure Goodness Pumpkin Seed Protein unflavoured Egg replacer powder mixed with water to equal 2 whole eggs (directions will be on the box for the egg replacer, directions vary with the brand)
2 tsp vanilla extract
3 tbsp pure maple syrup
1/3 cup frozen blueberries
A Donut pan
Directions:
1. Preheat oven to 355
2. Use a non-stick spray or oil to grease your donut pan
3. Combine all ingredients, except the blueberries, in a bowl until smooth
4. Gently stir in the blueberries (not too much, they will bleed) and spoon into donut pan, filling each            one 3/4 full
5. Bake for 8 to 10 minutes
6. Allow to cool before removing the donuts from the pan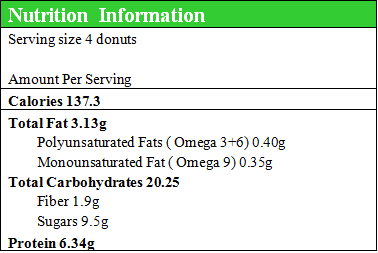 * Nutrition information is estimated based on the ingredients and cooking instructions as described in each recipe and is intended to be used for informational purposes only. Please note that nutrition details may vary based on methods of preparation, origin and freshness of ingredients used.