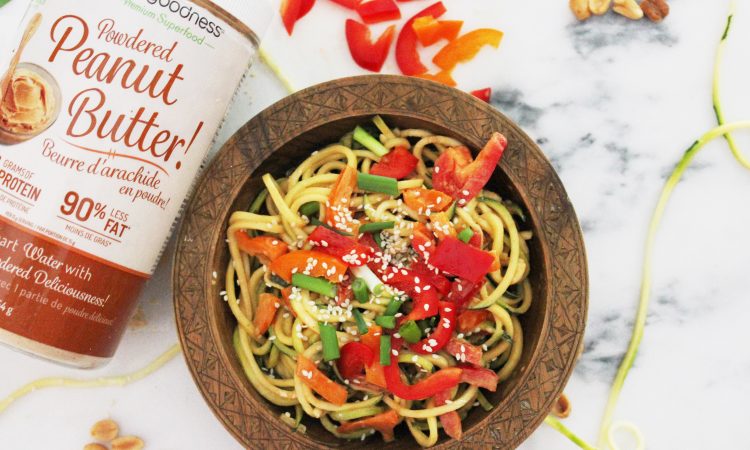 RAW PAD THAI
Try this  simple, quick and healthy recipe for lunch today! It's Dairy-free, Egg-free, Gluten Free & Raw.
Ingredients: 
2 Zucchinis
1 Bell Pepper (Specifically used is 1/2 red and 1/2 orange)
Peanut Sauce

2 diced Cloves of Garlic
1 tsp Ground Ginger
1/2 tsp Sesame Oil
1 tsp Tamari / Liquid Aminos / Soy Sauce (Gluten-Free)
Juice from 3/4 of a Lime
3 tbsp Pure Goodness Powdered Peanut Butter (Add more for a thicker sauce)
Water to thin

To Top: Peanuts, Green Onions, Sesame Seeds
Instructions:
Start off by making the Peanut Sauce by mixing together the ingredients in a small bowl
Cut up peppers into matchstick sized portions
Spiralize Zucchinis
In a large bowl mix together zucchinis, peppers and sauce
Top with chosen toppings such as peanuts, chopped green onion and sesame seeds.
Enjoy!
Notes: 
This is a savory meal, if a sweeter taste is desired add a few drops of maple syrup to naturally sweeten the sauce. The point of this meal is a simple, quick and healthy option; therefore whatever veggies are available can be used such as carrots, or celery.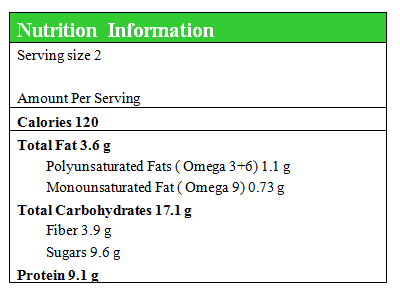 * Nutrition information is estimated based on the ingredients and cooking instructions as described in each recipe and is intended to be used for informational purposes only. Please note that nutrition details may vary based on methods of preparation, origin and freshness of ingredients used.