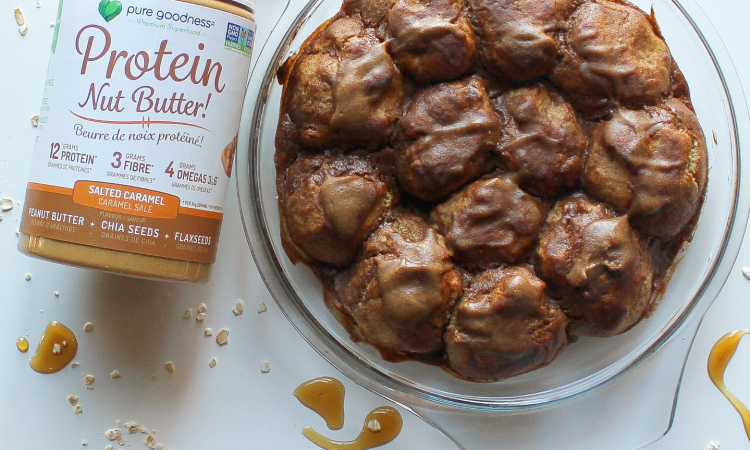 Salted Caramel Monkey Bread
Why don't breads like warm weather?….because things get too Toasty! Get funky tonight and make some Monkey Bread using our Salted Caramel Protein Nut Butter.
Ingredients:
Date Paste:
10 Medjool Dates
3/4 Cup of Hot Water
2 Tbsp Pure Goodness Salted Caramel Protein Nut Butter
Caramel Sauce:
1/4 cup of Date Paste (above)
1 tsp Maple Syrup
1/2 tsp Cinnamon
Dough:
3/4 Cup of Oat Flour
1/4 cup of Date Paste
2 tbsps Corn Starch
1tsp Maple Syrup
Pinch of Salt
Instructions:
1. Soak Dates in Hot Water for 10 minutes
2. Add Dates and water with the Pure Goodness Salted Caramel Protein Nut Butter and blend. Set Aside
3. Mix together all ingredients for the dough – it will be sticky. Feel free to add a bit more oat flour.
4. Roll small balls in your hands. TIP: Coat your hands in oat flour to avoid sticking.
5. Place in small oven/microwave safe dish.
6. Top with Caramel Sauce and cook.
7. Microwave for 1.5 minutes, or place in an oven at 375 for 7 minutes.
8. Enjoy
NOTES:
I added a bit more caramel sauce, and maple syrup to make my monkey bread super moist!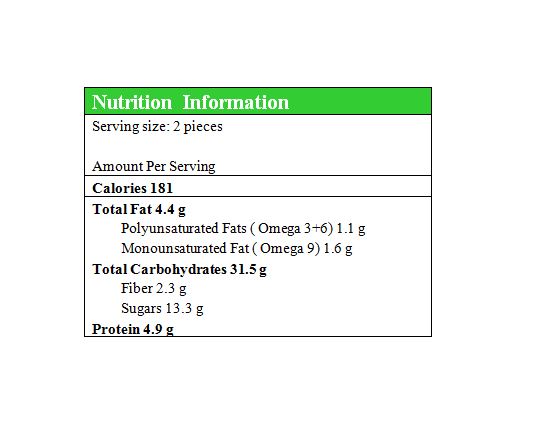 * Nutrition information is estimated based on the ingredients and cooking instructions as described in each recipe and is intended to be used for informational purposes only. Please note that nutrition details may vary based on methods of preparation, origin and freshness of ingredients used.